welcome to
transparitrade
A technology and data solution for distributors and issuers of structured products
A white-labeled structured products solution in the form of a fully controlled issuance platform with custom branding, as well as integrated document generation and lifecycle functionalities.
Comprehensive education and training content, including tutorials and animated videos
Built-in certifications
Detailed product categorization
Approved videos for retail audience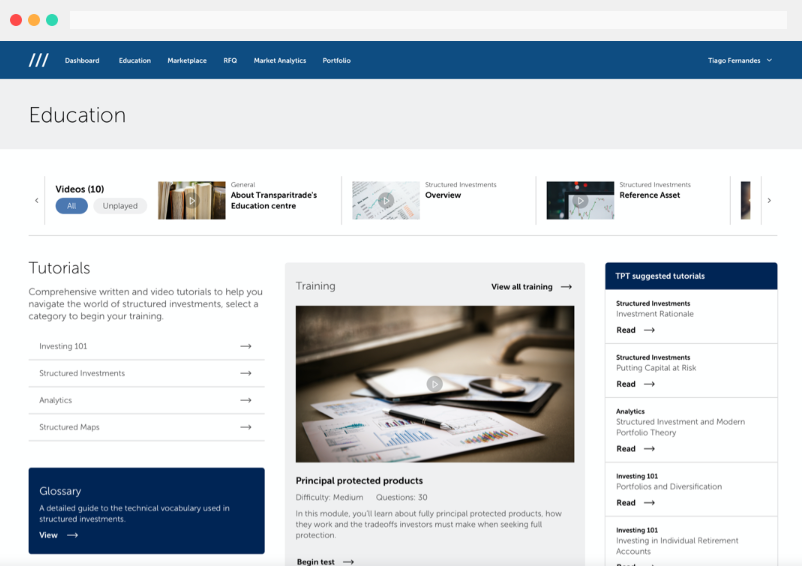 Ability to add and edit tutorials
A structured investments market map
A comprehensive glossary of definitions and explanations of technical vocabulary
A unique feed for your clients to manage their upcoming investments
Order management capability to allow distributors to pool and manage orders received from clients
Filterable and sortable columns
Ability to compare offerings and analyze the best options for your clients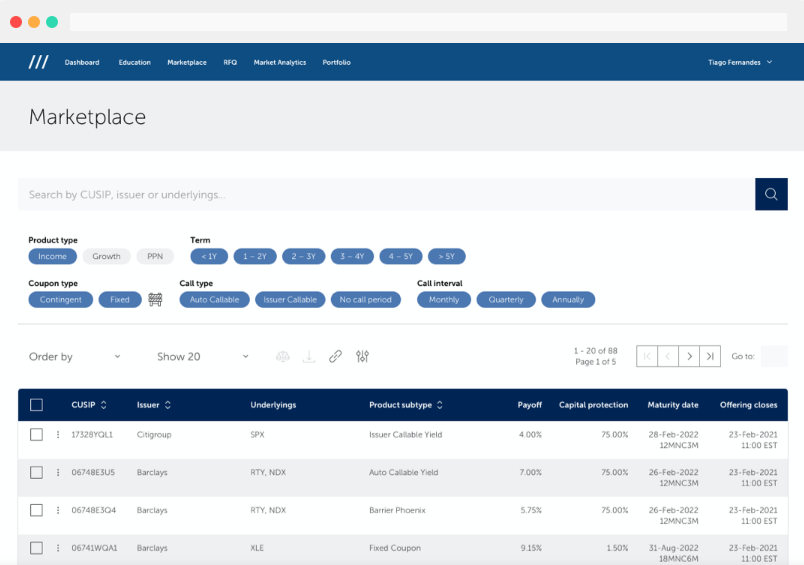 Ability to "favorite" preferred deals
Individual analytics of each offering with access to backtesting and forward-looking stress scenarios
Ability to download different products in Excel to create your own analyses
An interactive bespoke product builder interface to create customized structures and request live pricing
Connectivity with several issuers to request prices for new products
Dynamic graphical and narrative overview of products as they are created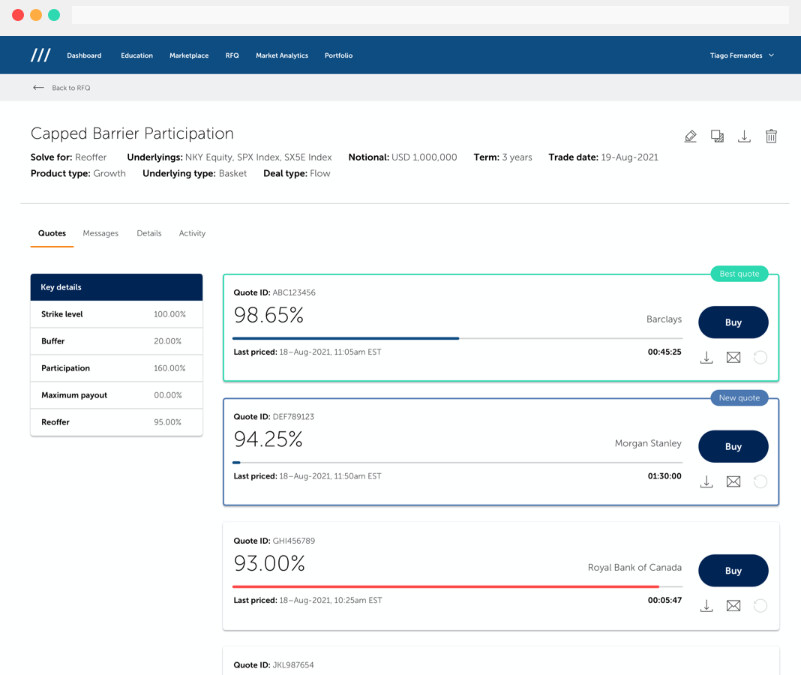 Fully integrated pre- and post-trade document automation capabilities
Ability to request complex deals via email pricers and receive information in-platform
A customizable portal allowing you to demonstrate your industry expertise to your clients
Ability to upload your product ideas and research for your clients to access
Access to SPi (Structured Products Intelligence) data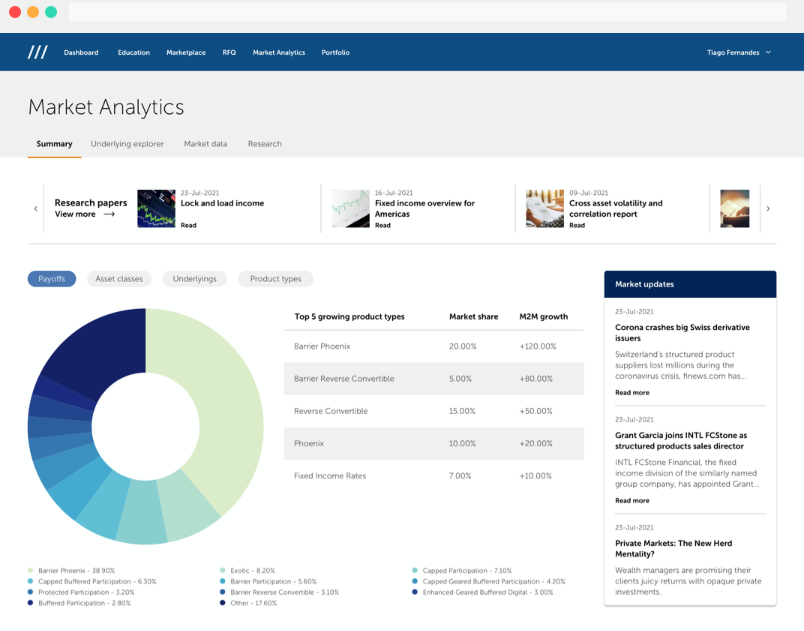 Underlying explorer to discover new market opportunities
Ability to review and export market data highlighting key trends
The first structured products portal of its kind that offers a multi-asset portfolio analysis, including equity and fixed income trades
Lifecycle management for all your structured products
Ability to upload your client's portfolio and oversee their entire investment performance
RFQ for the secondary market, complete with end-to-end client management capabilities for your advisors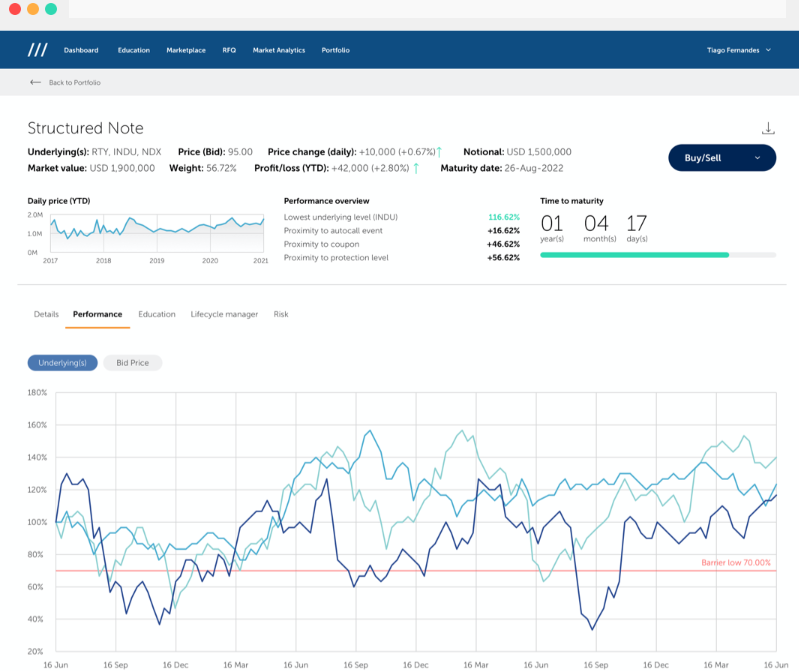 Automated portfolio reporting (including statements and analytics) and lifecycle management
Ability to download and view your portfolio or lifecycle events in Excel
Transparitrade portfolio reporting allows users to have a real-time reporting of the entire portfolio or client specific portfolio, with performance, exposure, and cash flow analysis.
Sophisticated analysis of historical performance
Performance analysis from realized performance, intrinsic performance and expected return
Visual representation of issuers, lifecycle event types, product types and call events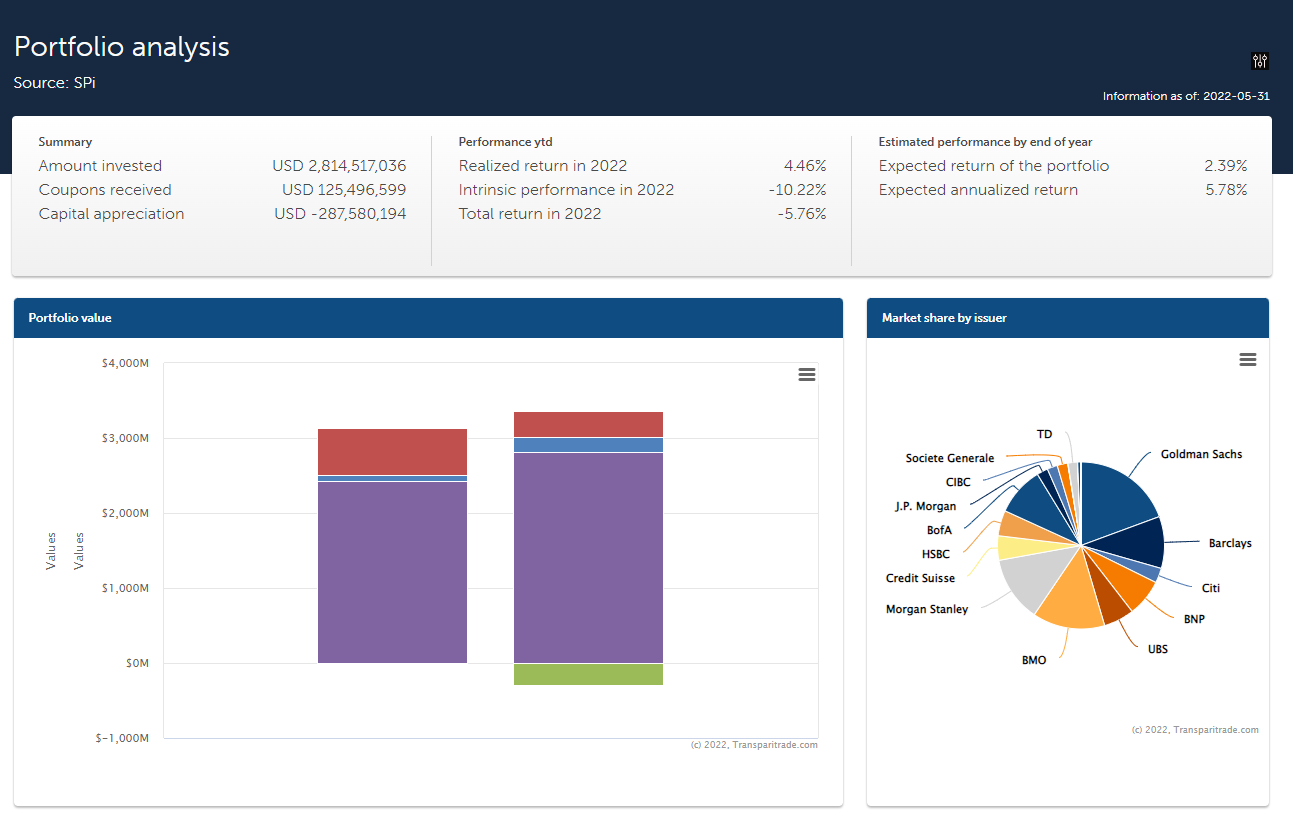 Underlying exposure
Payoff analysis
Future cashflow map
how does transparitrade work?
Transpartitrade empowers distributors and issuers using technology and data from the WSD group. It gives structured product providers the power to digitally connect every market participant with a robust global SaaS technology platform. Using our state-of-the-art technology, we automate your entire value chain and provide end-to-end connectivity for the trading of OTC Derivatives and Structured Products.

White-labeling
With Transparitrade, you receive the benefit of having your own unique platform, managed by you and supported by WSD. We are not a broker. We are a technology partner.

Comprehensive feature set
Transpartitrade is built around different building blocks, allowing you to choose what fits your needs.

Data feeds via SPi
Transpartitrade is connected to our SPi product that manages more than 1.5 million products with daily lifecycle updates and thousands of different payoff variations and wrappers.

Seamless integration
We deliver a full client-facing platform, bolstered by an internal administrative platform, making you the manager of your own platform and allowing you to remain independent.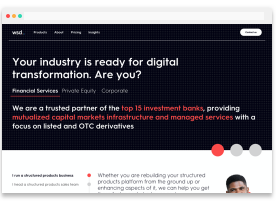 WSD offers a range of digital transformation solutions to banks, private equity firms and corporates. Since starting operations in 2009, we have formed successful long-term relationships with a number of global clients.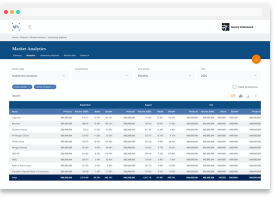 SPi is a market intelligence company under the WSD umbrella that provides reference data, lifecycle information and market intelligence for the structured products industry.
If you have any questions about Transparitrade or would like a to request a demonstration please complete the form and one of our team members will be in touch soon.
I agree to the collection, processing and use of my data in accordance with the privacy policy.